WooCommerce Professional Plugins
Woo plugin solutions made easy
The Layaway plugin you've spent hours looking for
custom layaway
custom bill pay
The only layaway & bill pay plugin on the market for WordPress and Woocommerce that allows you to control the terms, payments, and fees. Say goodbye to Sezzle Fees and own your layaway and bill pay program.
Standalone & checkout activated

automated layaway at checkout
manual layaway on backend
Not only can customers shop your woocommerce websites and select your new "layaway" option at checkout, but you can also manually enter customers from your brick and mortar or offline sales directly on the wp-admin backend of your website. When customers checkout on your website, our plugin will automatically enter the customer into your custom layaway program.
01
100% custom layaway
No need to set custom days, weeks, or monthly schedules for customers to make payments. You set the % due at checkout. You set the date everything is due in full. Customer decides the rest. If they fail to pay in time, you either work with them or they lose the funds due to non-payment within decided upon timeframe.
02
Use as bill pay & layaway
The options are endless for use of the layaway plugin. As the shop owner, all you need to gather is the customer's name and e-mail address. From there, you can send invoices, bill pays, layaway programs and more. All payments take place on your Woocommerce store from the largest secure payment authorization on the market, Authorize.net.
03
easy for customers
When the layaway or bill pay is entered by the store owner, the customer will receive an e-mail immediately. Within the e-mail it will explain to the customer how to login to your website if they've never logged in before. It will also explain where to navigate to on the website to view and pay their invoice. The initial e-mail will also have a link which will bring them directly to the layaway invoice area within Woocommerce>My Account.
04
Easier for shops
As the shop owner, the layaway plugin couldn't be any easier. You just need to gather your customer's information, enter it into the plugin fields and press send. From there, you'll be sent emails each time your customers make payments. It will also show you a running total of total due and expiration date of the layaway program.
05
CUSTOM EXPIRATION
Our layaway/bill pay plugin allows you to completely pick the terms and expiration date. You choose how long your customers have to pay off their bill before it expires. You choose the next step, whether your customer receives a full refund, partial refund, or no refund at all.
06
CUSTOM % DOWN
To enter a layaway program, most shops want to require a certain percentage payment paid at checkout. With our layaway plugin, you'll be able to select the exact percentage down. For example if you select 15% down, on a $200 order your customer will pay $30 at checkout and will automatically be entered into a layaway program with an invoice automatically created on your website which allows the customer to return to their account and make additional payments until it's paid in full.
custom bill pay plugin
Commonly, our Layaway Plugin is used as a bill pay plugin. Simply gather your customers name and email, send them an invoice to pay directly within Woocoomerce>MyAccount via Authorize.net.
Customizable & Reliable
Layaway program gives your customers an additional payment option where they can purchase on a payment plan that meets their budget. Use Layaway to allow your customers to purchase items using installment payments (prepaid or layaway). The feature is ideal for merchants wanting to provide additional payment flexibility.
Easy Accounting
Use our transaction tracking system to track payments and see customer payment history from one screen. This allows you to enter into any number of accounting systems to process the transaction once paid in full or as payments roll in.
make expensive products affordable
Offering a layaway plan brings high end products within the financial; reach of more customers. Offer your customers an interest free payment option to provide more sales opportunities. Offer your customers a way to make interest free flexible payments. They prepay on items and pick up only when paid in full, allowing you to manage your inventory.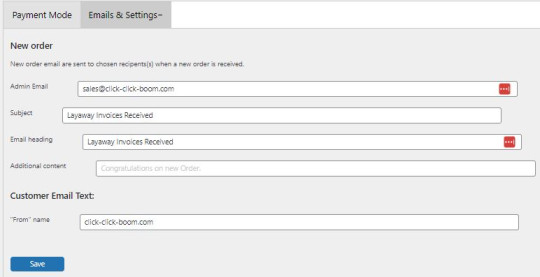 100% of the "layaway" or "bill pay" plugins on the Woocommerce market are built by providers that run credit checks on your customers for a simple layaway. With our plugin, you own it. You decide you can enter the layaway. You decide the terms and you decide how much money is due at time or purchase all the way through the last payment. You can even leave it up to the customer to make appropriate payments as they see fit, as long as it's paid in full by the deadline you set. You own the layaway program.
One example of how the layaway plugin can be used as a bill pay plugin would be as a simple services invoice. Let's say you own a mechanics shop and serviced a customers car. Simply enter the total bill due in the layaway plugin along with the customer's information and e-mail. This would allow the customer to either pay the bill in it's entirety from their phone/PC/tablet or to make payments as you set forth for larger repairs.
Yes! With our layaway plugin, you can start the sale in store by either taking 30% down (or whatever percentage you decide) immediately or by taking the information from the customer and entering it into the layaway plugin. If you take the 30% down in store, you'd simply enter the remaining balance due in the plugin. When paid off in full, the customer gets the product.
No. Unlike other similar plugins/programs out there, our Layaway Plugin does not require anything from the customer other than 30% down (or whatever amount you decide to require). This way, more customers are able to take advantage of the program you offer, thus increasing sales to new customers.
Yes, one of the most popular ways our plugin is used for is invoicing customers. Rather than allowing payments over time, you can simply send an invoice to a customer for $X. This allows the customer to receive an automated e-mail, showing bill amount, date due, AND allow payment by clicking the link in the e-mail and arriving to your WooCommerce website.
Yes! The layaway bill-pay plugin shows payment history made by the customer, start date and expiration date set by you. The payment history shows a running total of all payments made on the layaway for a specific customer. It also shows the layaway expiration date for each customer which allows the store owner to end the layaway if exceeds the expiration limit.
try now
By offering the layaway feature, you can effectively incentivize more frequent visits to your platform from individuals who may otherwise have been unable to afford certain items.